Taxi Friedrichshafen airport Lech/Zurs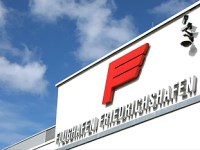 Friedrichshafen Airport IATA: FDH, is Germany's southernmost commercial airport and is located in the centre of the four-country region, in convenient proximity to Austria, Switzerland and Liechtenstein in the German state of Baden-Württemberg. Route Friedrichshafen-Lech by taxi: driving time: 1 hr 45 min, driving distance: cca 130km, price on request.
Hotels
If sleeping in Friedrichshafen there are hotels near the airport:
Info
The Friedrichshafen airport is situated approximately 5 km northeast of downtown Friedrichshafen. Approach via the highways B30/B31 and then follow the signage for the airport. A taxi ride from the airport to the Friedrichshafen train station takes about 10 minutes and costs about 10 EUR. Adress: Am Flugplatz 64, 88046 Friedrichshafen, Germany, Phone: +49 7541 2840 – Taxi to Lech/Zurs am Arlberg.
Distance from Friedrichshafen to other airports:
St. Gallen Altenrhein: 62km

Close airports Lech: Taxi Friedrichshafen airport Lech/Zurs